Last night I listened as the Rev John Dixon, founding Director of the Centre for Public Christianity commented on his lecture series relating to   the Historical Jesus. The course is presented to students at Sydney University over a semester. It deals with the historical evidence for the life of Christ and examines the veracity of   New Testament accounts. The evidence for the existence of a historical Jesus   as presented   was compelling.
As the conclusion of the presentation John was asked what the factors had led to his own conversion. He listed five. The first three dealt with historical aspects of the Gospels. The fourth and fifth however were 'experiential' he said. They were   that God answers prayers today, and that He changes the lives of men and women, his own included.
In The Man in White, you will meet the person of Jesus Christ, perhaps for the first time in your life. You may be well acquainted with the history of His life and times. But be assured as He was then, so He is now. 'Jesus Christ, the same yesterday, today and forever'. (Hebrews 13:8). You will read the most extraordinary true accounts of His intervention in people's lives as they reached out to Him sometimes in the direst of situations.
As you draw near to Him, so He will draw near to you. If you allow Him He will take you by the hand and lead you through every life situation.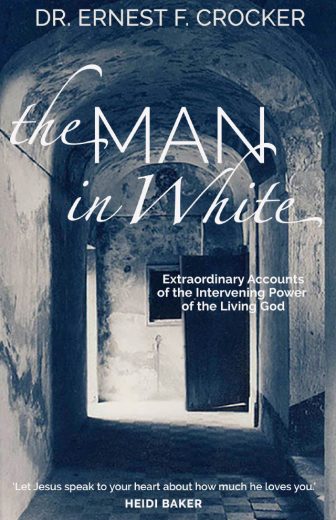 As Peter said, 'Where else can we go? You have the words of eternal life.'